Want free CME Credit?
Play our free CME Quick Quiz!
Stay up-to-date, earn CME credits, and try to top the peer leaderboard!
Enjoy fresh board review questions and earn free CME credit every week from the leader in online medical education, Med-Challenger.
There's more free goodies. Sign up to our Medical Education Blog for free exam-style case-based Q&A, peer-reviewed articles, and great practice tips. With Med-Challenger, you can get it done and have some fun! And there's a ton of benefits.
How do you play the CME Quick Quiz?
Med-Challenger's free CME Quick Quiz is legendary - and still free.
Here are the basics of how it works and how you win.
Sign Up and Play for Free or Sign In.
Once you have your free online account, you'll be able to access an area called "Quick Quiz."
Each week or so we post a few new board review questions on a topic. There are 5 quizzes active at all times. Click here to sign up for e-notifications.
You'll be asked to supply a "game alias" in your account profile so you can stay anonymous.
Your Med-Challenger account will work on any Internet-connected device.
Tip: Give yourself a moment of free time (3-10 minutes) to take each quiz. Some questions involve detailed case scenarios - and your first attempt is the most important.
Whenever you start a Quick Quiz online, either from account your dashboard or the main Quick Quiz area, your first attempt will be timed.
After you select an answer, you'll be advanced to the next question. You'll have the option to return to questions or simply score your quiz, but time matters.
You'll get a "points" score where your graded quiz score and your elapsed time will factor. Point totals will appear on quiz leaderboards and rank the players. It's fun to battle each week.
After your first attempt, you'll be able to see your score and detailed explanations for each question answer.
Don't worry if you don't "pass" the quiz on your first attempt. You can retake any Quick Quiz as many times as you want in order to "pass" and accrue the CME credits available.
If you take a Quick Quiz online and reach a passing score, you are eligible for the CME credits (typically, AMA Category 1) offered in the respective quiz. Your CME earnings will recorded in your account. You can let them accrue over time and claim them if and when you want to.
To claim your CME earnings (i.e. produce certificates), you'll need a Premium membership - just $199 for an entire year. That's up to 50 quizzes a year.
Your single Premium membership works for everything too, If you buy Med-Challenger products, ALL of your resources will remain ever-ready in one spot, so you save time, money, travel, and stress every year. No re-buys, ever! That's why thousands of clinicians choose Med-Challenger for their exam review and MOC needs. You can full trial any products for free now too. Enjoy!
See your name in lights!
Play and rank on global peer leaderboards.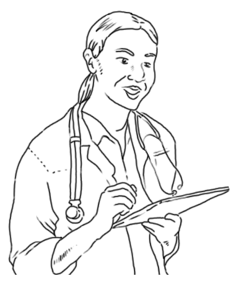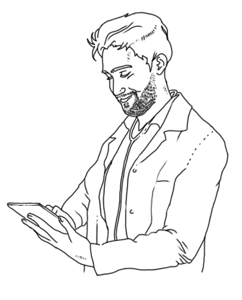 About the Med-Challenger Free CME Quick Quiz
It's the free CME quiz that started it all.
Med-Challenger has been producing high-quality medical education, board exam review, and CME credit courseware since 1991.
In 2001, we began issuing a free board exam review question to the public as a free sample Q&A subscription. The board-style question was delivered via email with an answer page online. It was cutting edge at the time.
As our client base and number of supported medical specialties grew, Med-Challenger began to issue a varied set of Q&A each week in an online quiz survey as a way to give more providers a better "test" of their general knowledge. The questions issued were (and will always be) fresh, accurate, and relevant. Over the next years, our subscriber count doubled and doubled again.
However, as we were also pioneering some of today's leading medical education tools and methods - adaptive assessment, guided remediation, and so on, we wanted to do more with this free medical education offering. With newer technologies in hand, we brought interactive peer-to-peer competition and the ability to earn CME credits to the Med-Challenger Quick Quiz experience.
So, today, our free board exam questions Quick Quiz is accessed via your online Med-Challenger account (100% free to create), as a standard account feature - and yes, we've added peer leaderboards, dynamic remediation, and the ability to earn CME credits with each weekly quiz.
Today thousands of clinicians play the Med-Challenger Quick Quiz. It's a 100% FREE way to gain a dose of clinical review, sample the latest clinical information and new content, and otherwise demonstrate your clinical knowledge dominance!
We hope that by providing new content weekly, more and more medical providers will come to enjoy, trust and rely on Med-Challenger for their board review, MOC, and annual CME needs.
And, of course, with your free Med-Challenger account, you can also full trial or purchase Med-Challenger products at any time. Whether you're looking for review and CME for yourself or your group, our content is always up-to-date and our education platform features are second to none.
Enjoy our free CME Quick Quiz! And remember, Med-Challenger is here for you.
"Love these. Quick, bite-sized CME quizzes and always informative."