What is

Med-Challenger?

Med-Challenger is a medical education company that provides a suite of top-quality online medical education courses for clinicians, distance learning, knowledge assessment, and risk-reduction solutions for clinical training programs, hospitals, and group practices, and a personal lifelong education strategy for healthcare professionals across all major medical specialties for medical certification exam review, maintenance of certification, and specialized CME requirements. Courses are 100% pass-guaranteed and remain up-to-date and useful - year after year. Features and benefits are intelligent, pragmatic, easy-to-use, and effective. For today's clinician, it's quality of care meets quality of life.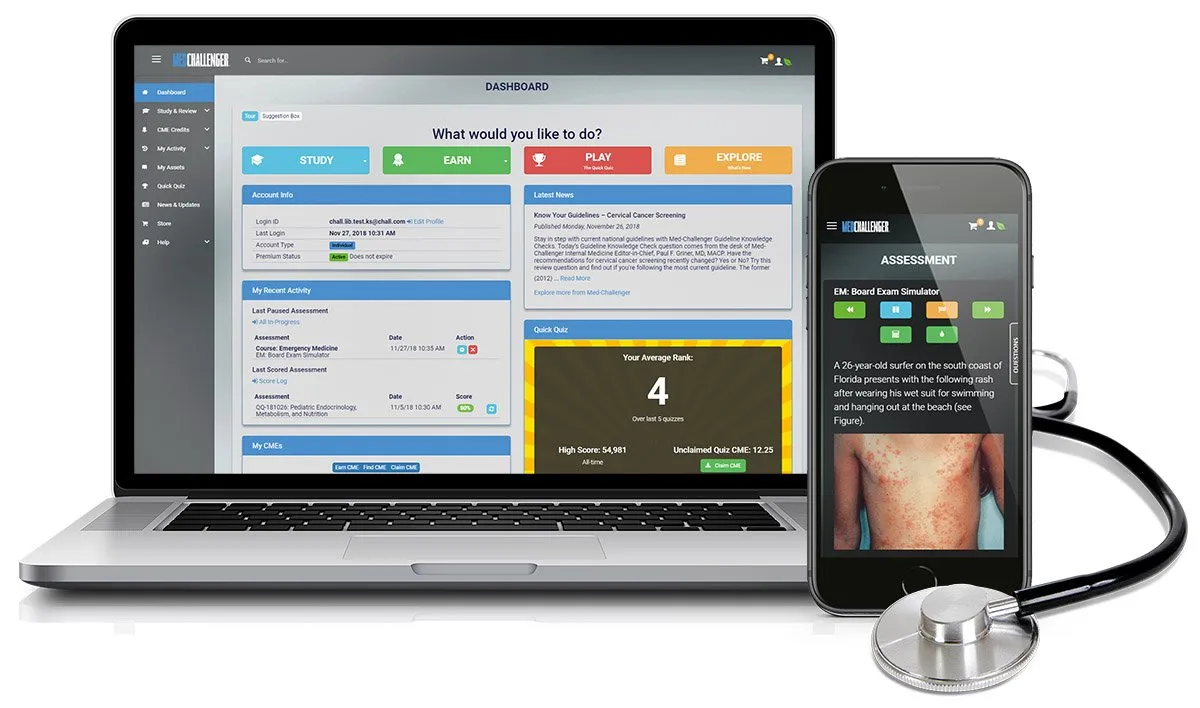 Subscribe to our Medical Education Blog.
It's free, informative, and fun.
"Med-Challenger is awesome. Easiest way to have everything I need to ace exams and satisfy annual CME requirements throughout my career. Saves me time, money, and stress every year. Great tools and content with a lasting strategy. Big recommend."
"Love the control over my cohorts' activities. No more paper goose-chases and scores are way up. We hit 100% pass rate again."
"This is a true 'quality of life' solution for healthcare providers. Love it."
"Our program loves having Challenger. Everything we want to do is available, strong pre-built content and easy content authoring. And all the controls for online education programs. A surprisingly robust medical education platform."
Instantly add online distance learning capabilities to your healthcare institution or training program.