Special Offers & PRO Value Bundles
Take advantage of the following offers and save on certification exam preparation, maintenance of certification, and required CME.
Use your CME budget! Get everything you need in your specialty with a PRO bundle.
Save 10% on your purchase with promo code:
AUTUMN23
Enter code at checkout in our store.
PRO bundles save you as much as 50% already - Get your PRO now and save even more!
Valid through November 30, 2023.
Excludes PRO Bundles.
Best Lifelong Medical Education Value
*Our PRO Bundles are a large investment and your satisfaction is paramount to us. To ensure that you have a clear understanding of this product before you purchase, and in order to qualify for a refund, we do require that you have signed up for and taken advantage of a full trial of the product.
Med-Challenger PRO Bundles
Everything in Your Specialty
Available in EM, FM, IM, Pediatrics, NP, and PA.
PRO VALUE BUNDLES - Everything your need for knowledge excellence, exam review, annual MOC requirements, including special MOC and specialty CME credits, over your entire career - for one great value price.
Price: $999 - $1999
One-time purchase. No re-buys ever.

All premium courses in your specialty with CME / CNE

Updates and new specialty MOC subscription content annually

Save up to 55%

off regular pricing (Ideal use of CME budget)

One year of Premium Access free

Exam review courses are 100% pass-guaranteed. No risk.

It's lasting value that you will use over and over. Select your PRO now!
Current Customers:
If you already own any of the titles in any PRO, contact us for special discounts and upgrade pricing.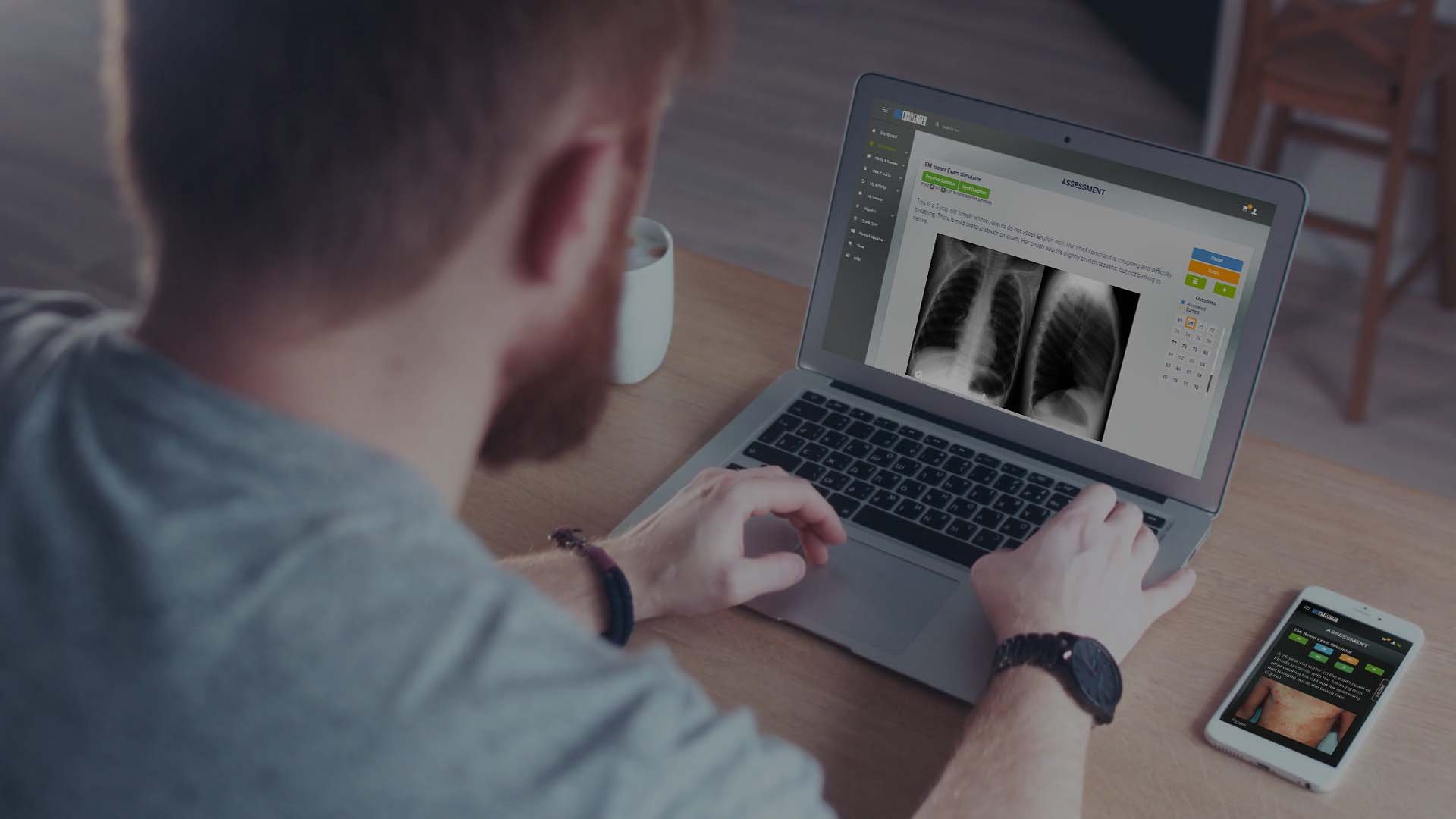 Save time, money and stress.
Get more.
Don't spend your time and energy - and more money - traveling to and sitting through a live review cram course that leaves you holding a paper binder and no lasting value. With Med-Challenger, you study when you want, where you want. Stay comfortable. We bring everything to you. More than just effective exam review, more than a "question bank," it's ongoing knowledge and quality of life support.
Plus, our board reviews are designed for your high-stakes exam - as well as your career requirements after you've passed your exam - year after year. You'll never have to buy MOC resources again.
"Not only did I get prepared in no time using Med-Challenger, I scored in the 95th percentile."