Exploring the ABIM Longitudinal Knowledge Assessment (LKA)
The American Board of Internal Medicine (ABIM) has always been at the forefront of ensuring that physicians uphold the highest standards of medical knowledge and practice. Recently, the board has introduced an alternative to the traditional 10-year Maintenance of Certification (MOC) exam: the ABIM Longitudinal Knowledge Assessment (LKA). Let's delve deeper into this new approach.
What is the ABIM LKA?
The primary purpose of the LKA is to periodically assess and enhance a physician's medical knowledge throughout a 5-year cycle. Instead of facing a once-a-decade exam, physicians can now benefit from the LKA's continuous format. This not only serves as an assessment but also as an ongoing learning opportunity.
Available Disciplines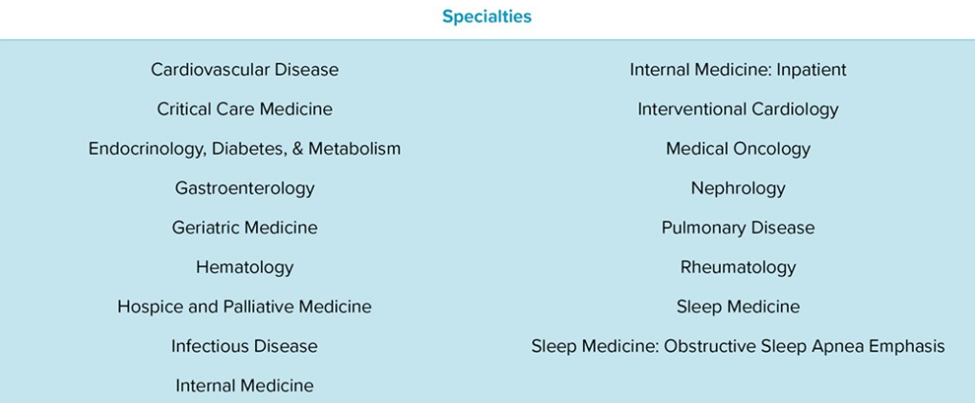 Am I Eligible?
Board-Certified Physicians: If you're a board-certified physician and it's your assessment due year, you're good to start! However, if you're in a grace year, you'll need to stick with the traditional MOC exam.
Pre-1990 Certificate Holders: For those who got their certification before 1990, you won't lose your certification for not meeting an assessment requirement. However, the LKA can be a tool to help meet your MOC Participation Requirement.
Lapsed Certification: If your certification has expired, you can regain it through LKA. But remember, the decision on performance will be made at the end of the 5th year, so you'll be reported as "Not Certified" till then. If you're in a hurry, the traditional MOC exam is a quicker option.
Co-sponsored ABMS Member Boards Diplomates: If the LKA is available in your specialty, you can participate.
Enrollment Details
Mark your calendars! Enrollment for the 2024 LKA kicks off on 12/31/23. But here's a tip: since questions are delivered quarterly, enrolling sooner ensures you have ample time to answer. The final date to get on board is 6/30/24.
How Does It Work?
The LKA is designed to be both a learning and assessment tool. Every quarter you receive 30 questions. You have the flexibility to answer them at your pace within that quarter. Over the 5 years, 600 questions will be posed to you, and you must tackle at least 500 of them. Good news, the questions follow the ABIM Content Blueprint with which you are already familiar.
The beauty of the LKA is the feedback. Not only do you find out the right answer, but you also learn why other options were incorrect. This continuous feedback allows you to identify and fill knowledge gaps.
Performance and Scoring
Your score is calculated quarterly, providing insights into your performance relative to other participants and the passing score. The overall score ranges from 100 to 150, with an average score of 125. At the end of the 5-year cycle, a pass/fail decision is made. If you succeed, you can either continue with LKA or opt for the traditional MOC exam. Fail, and you get a grace year to pass the traditional exam.
For more details visit the ABIM website.
---
Be ready! Let Med-Challenger help you prepare for the ABIM LKAs with our internal medicine content that follows the same ABIM blueprint and provides ABIM MOC Points.