Vermont CME Requirements
What are the state CME requirements in Vermont?
Here are the continuing medical education requirements for Vermont.
Vermont Board of Medical Practice CME Requirements
Annual State CME Requirements for Vermont
30 total hours every 2 years
30 AMA PRA Category 1
1 Hospice, Palliative Care, or Pain Management
2 Safe and Effective Prescribing of Controlled Substances (Only physicians that prescribe substances)
The Vermont Board of Medical Practice's rules implementing the law require physicians to take 30 hours of AMA Physicians Recognition Award Category 1 Credit (AMA PRA Category 1 Credit™) during the period December 1 - November 30 each two-year licensing period (e.g. Dec. 1, 2014- Nov. 30, 2016; Dec. 1, 2016-Nov. 30, 2018). There are some exceptions to the 30-hour requirement for new licensees and active or deployed members of the military – see the Board rules for details. Physicians must certify to the Board that the required hours have been completed over the past two years when submitting their renewal application. Physicians are not required to submit verification to the Board of CME courses completed, but must retain documentation of the courses for four years from the time the physician certifies the courses have been completed. The CME chosen should be designed to ensure that the licensee has updated his or her knowledge in his own field and kept abreast of advances in other fields for which patient referrals may be appropriate.
Of the 30 hours, the Board's rules also require physician to take two content-specific CME courses: 1 hour addressing palliative care, hospice care OR pain management AND 1 hour addressing prescribing controlled substances for physicians with DEA registrations. These two subject-specific activities count toward the 30-hour requirement. Due to the passage of Act 173, beginning with license renewals due Nov. 2018, all physicians with a DEA number, pending application for a DEA number, or who dispense controlled substances will be required to show they have completed a total of at least 2 hours over the course of the previous 2-year licensing cycle - rather than the current one hour - of continuing education on the topic of prescribing controlled substances. Physicians can request that the VBMP pre-approve courses as satisfying the content-specific requirements if they wish, but pre-approval is not required.
View Source: Vermont Medical Society
Vermont Board of Osteopathic Physicians CME Requirements
Annual State CME Requirements for Vermont
30 total hours every 2 years
12 Osteopathic-Related Subjects
30 CME (Any)
Licensee shall complete a minimum of 30 hours of continuing medical education, approved by the Board by rule, during the preceding two-year period. At least 40 percent of these hours must be osteopathic medical education.
View Source: Vermont General Assembly
How do you fulfill state CME requirements?
Med-Challenger offers a state CME course that fulfills state continuing medical education requirements. Take assessments on state-mandated CME topics and earn AMA Category 1 CME credit. Submit your state CME certificates to your state CME authorities. It's the fastest, most convenient way to satisfy your state CME requirements annually.
State CME Requirements
Satisfy your state CME requirements easily, every year.
Satisfy State-required CME anytime, anywhere, year after year, with Med-Challenger's State CME Requirements course. Continually updated.
Price: $299
One-time purchase. No re-buys ever.

One year of Premium Access free

1000+ high-yield board-style questions with detailed explanations
Over 70 topics, including new topics annually
87 AMA Category 1 CME credits
86 ANCC contact hours
More CME Courses
Additional continuing medical education courses for physicians, nurses, and more can be found in our store.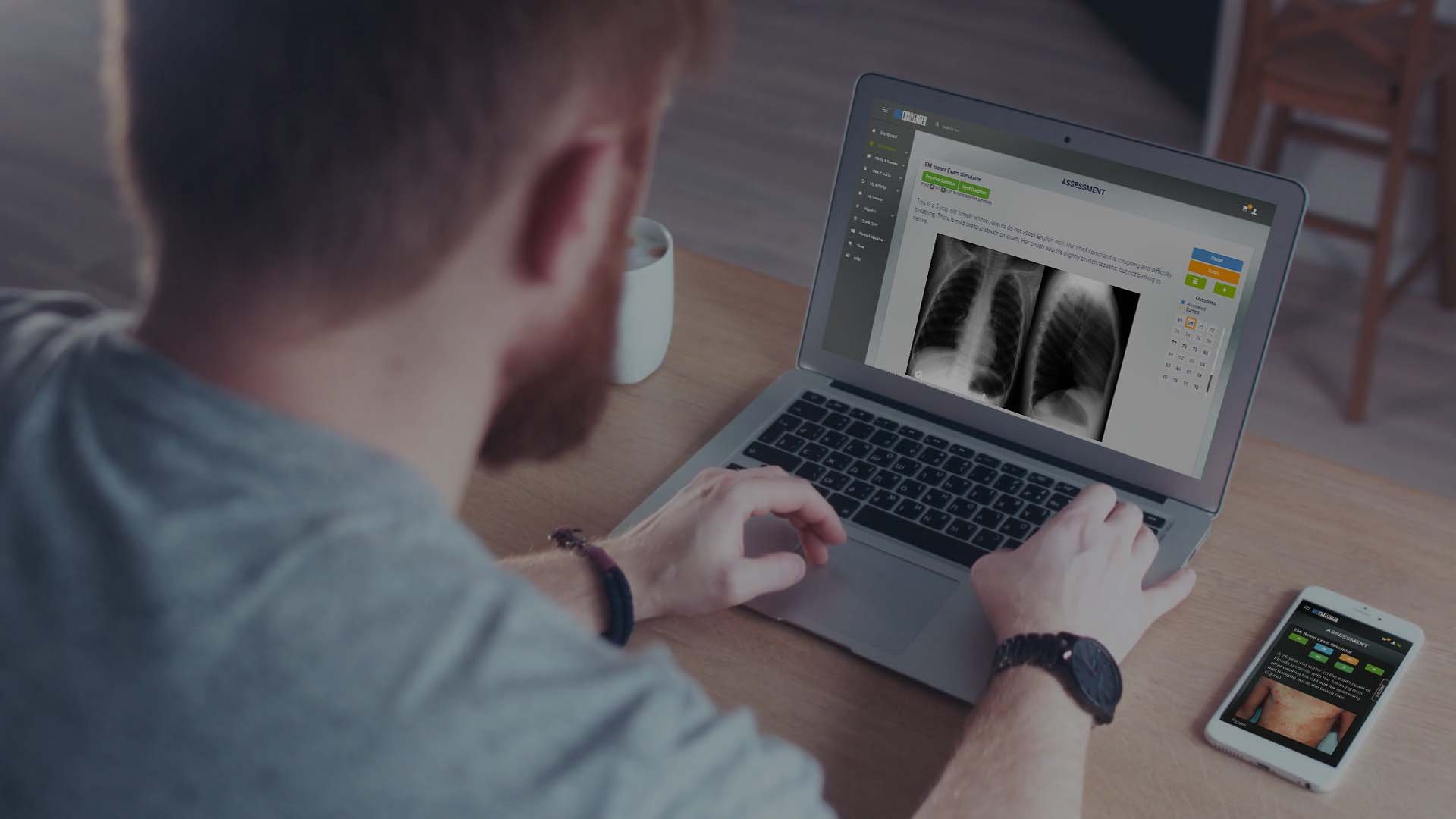 Save time, money and stress.

Get more.
Don't spend your time and energy - and more money - traveling to and sitting through a live review cram course that leaves you holding a paper binder and no lasting value. With Med-Challenger, you study when you want, where you want. Stay comfortable. We bring everything to you. More than just effective board exam review, more than a "question bank," it's ongoing knowledge support for lifelong practice excellence.
Plus, our board reviews are designed for your high-stakes exam - as well as your career requirements after you've passed your exam - year after year. You'll never have to buy MOC resources again.
"Med-Challenger is by far the most convenient way to earn required CME credits while truly improving your knowledge and practice."